Safe Fertilizer Products from Fond du Lac, WI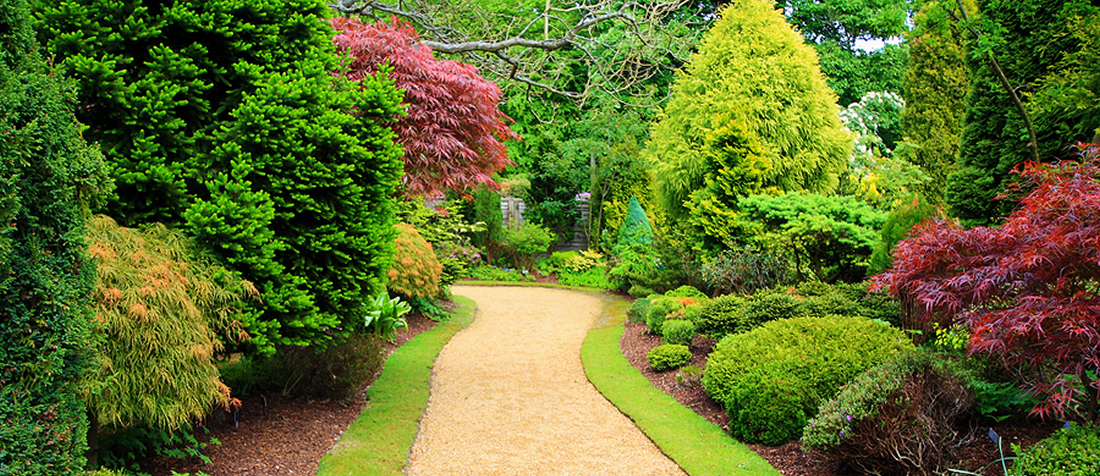 Kirkwood Industries, Inc. is the manufacturer of the Nutri-Pak® Controlled Release Fertilizer Packet System, which was originally developed in conjunction with leading experts in plant nutrition, to specifically address the nutritional requirements of all types of plants in a way that is safe for people to handle, and that will not harm the environment.
At Kirkwood Industries, we are not only committed to supplying the world with environmentally safe fertilizer products from Fond du Lac, WI, but we are also dedicated to educating the world about the dangers of groundwater contamination and the potential loss of our natural resources due to the extreme overuse of chemical fertilizers. Everyone from homeowners to large commercial growers, nurseries, landscapers, and municipalities contribute to these problems when using current fertilizer methods. With proper education and the Nutri-Pak® technology, we can change the way the world fertilizes, and thereby change the direction the world is currently headed.
The American Forestry Association, in Washington D.C., invited Kirkwood Industries, Inc. to be one of their national corporate partners with the American Forests Global ReLeaf® campaign. It was an honor to be chosen in the campaign's first year in 1989 because of the environmental impact of our fertilizer products.
We're changing the way the world fertilizes.
About Nutri-Pak® Products
Nutri-Pak® fertilizer packets have a revolutionary method of delivering nutrients to a plant's root zone. This method guarantees that nutrient loss due to leaching or runoff is averted; the cost of labor and supplies are reduced, and the damage to the plant from too much fertilizer is eliminated. Nutri-Pak® is also safer for you and the environment because the packets are installed unopened, so you never come into contact with the fertilizer itself. Also, there will be no surface or groundwater contamination because of its very controlled release.
How They Work
Each fertilizer packet contains a pre-measured amount of precisely formulated nutrients for proper feeding. Simply bury the required amount of packets 6 to 8 inches deep into the soil, evenly spaced around the root system of a plant. Microscopic pores allow water vapor to enter the packet, dissolve the nutrients, and then release the fertilizer to the feeder roots gradually and consistently. Nothing could be easier— no mixing, no measuring, and no mess. Also, Nutri-Pak® lasts for either one or three years (in year-round growing conditions), depending on the packet size selected.

Benefits of Our Fertilizer Products
The packet method significantly improves the plant's use of fertilizer, making it possible for only a few ounces of fertilizer to last up to three years, even in tropical zones. This efficient use of nitrogen greatly reduces the potential for excess nitrates to enter our water supplies.
All plant species show improvement when nutrients are made available to them slowly and consistently, which is the inherent characteristic of Nutri-Pak® fertilizer packets. Consider using Nutri-Pak® for your current or next planting job, and judge for yourself if you find Nutri-Pak® to be a beneficial addition to your growing program:
Dramatically increases growth rates
Provides nutrients up to three years* with just one application
Helps municipalities protect landscaping investments without worry
Reduces over- or under-feeding and improper placement of fertilizers
Makes it easier for nurseries to grow healthier plants with less fuss and less manpower
Safer for the environment, helps eliminate harmful groundwater pollution
Supplies nutrients only during the growing season
No mixing, no measuring, and no mess
Assists growers and landscapers by promoting faster growth to maturity
Eliminates the danger of shocking or burning young root systems
Foolproof installation for homeowners and landscaping crews because it takes the guesswork out of fertilizing
Earns profits for lawn and garden centers because it saves time and money for customers
Safer for you because the packets are buried unopened so you never come in contact with the fertilizer itself
*Length of feeding period normally lasts three years; may last up to five years in northern zones.
Applications
Nutri-Pak® fertilizer packets are available in special nutrient formulas for all these applications:
Trees, Shrubs, and Evergreens
Roses and Flowering Plants
Fruit, Nut, and Flowering Trees
Potted Plants
Palm Trees
Aquatic Plants
Contact us now to learn more about our fertilizer products from Fond du Lac, WI, or if you're interested in being one of our product suppliers.